Are you looking for a new and exciting travel destination? Look no further than Cambodia! This Southeast Asian country is full of history, culture, and breathtaking landscapes. In this comprehensive guide, we'll cover everything you need to know about traveling to Cambodia.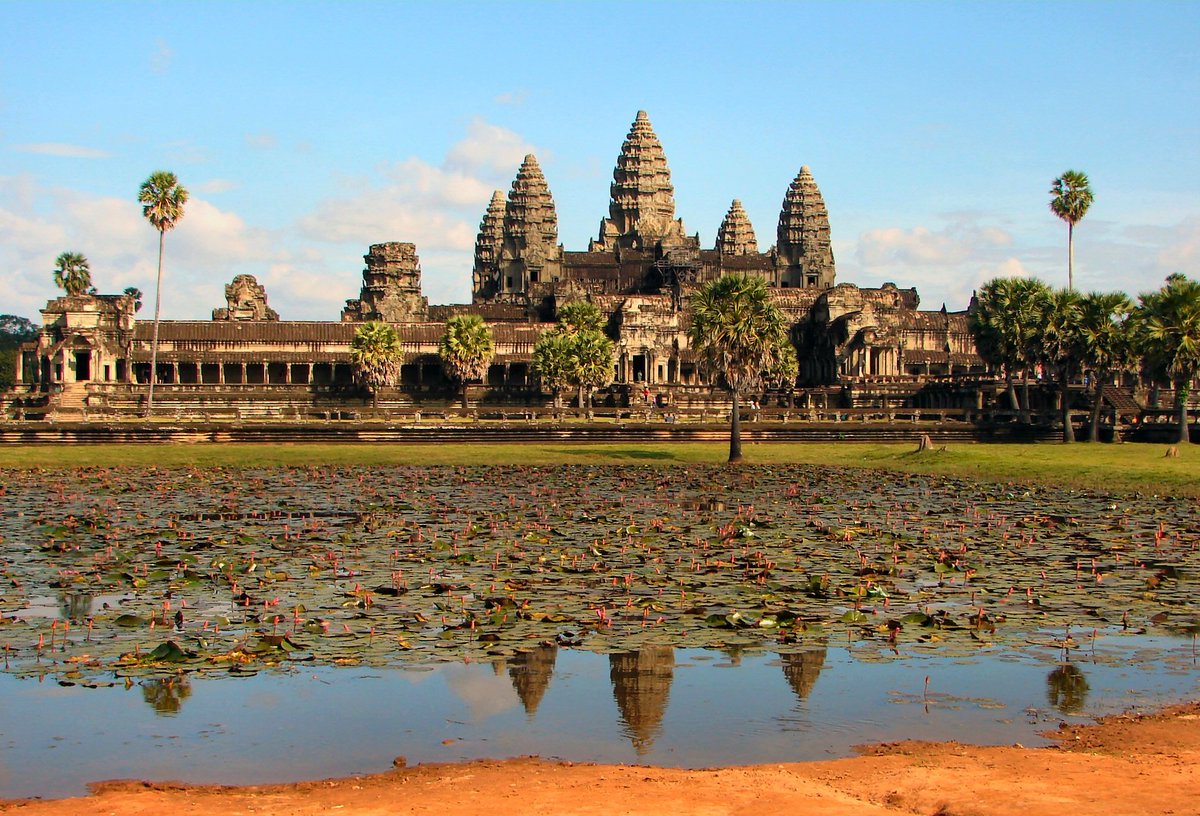 Who Should Visit Cambodia?
Cambodia is perfect for travelers who are interested in history, culture, and natural beauty. It's also an ideal destination for backpackers and budget travelers, as the cost of living in Cambodia is relatively low compared to other countries in the region. However, if you're looking for a luxurious vacation, Cambodia offers plenty of high-end accommodations and activities as well.
Solo travelers
Backpackers
Budget travelers
History buffs
Culture enthusiasts
Nature lovers
What to See and Do in Cambodia
There are so many things to see and do in Cambodia that it can be overwhelming to plan your itinerary. Here are some of the top attractions and activities:
Angkor Wat – the largest religious monument in the world and a UNESCO World Heritage site
Phnom Penh – the capital city with a rich history, including the Killing Fields and S-21 Prison
Siem Reap – a popular tourist town near Angkor Wat with vibrant nightlife
Kampot – a peaceful riverside town known for its pepper farms and French colonial architecture
Sihanoukville – a beach town on the southern coast with stunning beaches and islands
Trekking and camping in the Cardamom Mountains
Wildlife watching in the Prek Toal Bird Sanctuary
Food tours to try Cambodian cuisine
When to Visit Cambodia
The best time to visit Cambodia is during the dry season, which runs from November to April. During this time, the weather is mild and sunny, making it ideal for outdoor activities like sightseeing and trekking. However, this is also the busiest time for tourism, so expect larger crowds and higher prices.
If you prefer fewer crowds, consider visiting during the rainy season from May to October. Although it may be more challenging to explore outdoor attractions during this time, the lush greenery and fewer tourists can make for a unique and beautiful experience.
How to Get to Cambodia
There are several ways to get to Cambodia, depending on your location and budget:
By plane – Phnom Penh and Siem Reap have international airports with flights from major cities in Asia and other continents.
By bus – buses run between Cambodia and neighboring countries like Thailand, Vietnam, and Laos.
By boat – there are also boat services that operate along the Mekong River, connecting Cambodia with Laos and Vietnam.
Pros and Cons of Traveling to Cambodia
Like any travel destination, Cambodia has its pros and cons. Here's what you should know before planning your trip:
Pros
Affordable cost of living
Rich history and culture
Stunning landscapes and natural beauty
Friendly and welcoming locals
Delicious cuisine
Cons
Limited infrastructure outside of major cities
Language barriers for non-Khmer speakers
Possible health risks such as foodborne illnesses or mosquito-borne diseases
Occasional political unrest or safety concerns in certain areas
Alternatives to Cambodia
If you're looking for similar travel experiences, here are some alternative destinations to consider:
Vietnam – another Southeast Asian country with a rich history and culture, as well as stunning landscapes and beaches.
Thailand – known for its vibrant nightlife, delicious cuisine, and beautiful temples.
Laos – a quieter and less touristy country with beautiful landscapes and friendly locals.
Step-by-Step Guide to Planning Your Cambodia Trip
Here's a step-by-step guide to help you plan your trip to Cambodia:
Research visa requirements and apply for a visa if necessary
Choose your travel dates based on weather and personal preferences
Book flights, accommodations, and transportation
Create a rough itinerary of the places you want to visit
Pack essentials such as comfortable shoes, lightweight clothing, insect repellent, and sunscreen
Exchange or withdraw local currency
Get travel insurance
Learn some basic Khmer language phrases
Inform your bank and credit card company of your travel plans
Enjoy your trip!
Cambodia vs. Vietnam: Which is Better?
If you're torn between visiting Cambodia or Vietnam, here's a comparison to help you decide:
Similarities
Rich history and culture
Delicious cuisine
Natural beauty and landscapes
Friendly locals
Affordable cost of living
Differences
Cambodia's main attraction is Angkor Wat, while Vietnam has several popular attractions like Halong Bay and Hoi An.
Vietnam is known for its diverse scenery, from the mountains in the north to the beaches in the south, while Cambodia has a more consistent tropical climate. *Vietnam has a more developed infrastructure with better transportation options, while Cambodia's infrastructure is still developing.
Vietnam tends to be more crowded and touristy, while Cambodia offers a more laid-back and peaceful experience.
Ultimately, the choice between Cambodia and Vietnam comes down to personal preferences. Both countries offer a unique travel experience and have plenty of attractions to explore.
Tips for Traveling to Cambodia
Here are some tips to help you make the most of your trip to Cambodia:
Dress appropriately when visiting temples or other religious sites. This means covering your shoulders and knees.
Be prepared for hot and humid weather, especially during the summer months.
Use caution when crossing the street, as traffic can be chaotic in major cities like Phnom Penh.
Bargain at markets and street vendors but remember to be respectful and polite.
Avoid drinking tap water and stick to bottled or filtered water.
Respect local customs and traditions, such as removing your shoes before entering someone's home.
Buy esim before you hit the road. You can buy it at a reputable website like cambodiaesim.com
The Best Accommodations in Cambodia
Cambodia offers a range of accommodations to fit any budget or travel style. Here are some of the best places to stay in Cambodia:
Budget
Mad Monkey Hostels – a popular chain of hostels with locations in Phnom Penh, Siem Reap, and Kampot.
Onederz Hostel – a modern and stylish hostel located in Siem Reap.
Babel Guesthouse – a cozy guesthouse in the riverside town of Kampot.
Mid-Range
Sun Moon Urban Hotel – a contemporary hotel located in the heart of Phnom Penh.
Belmond La Résidence d'Angkor – a luxurious resort in Siem Reap with a tranquil setting and beautiful gardens.
Kabiki – a family-friendly boutique hotel in Phnom Penh with a swimming pool and spa.
Luxury
Amansara – a high-end resort located near Angkor Wat with luxurious amenities and outstanding service.
Song Saa Private Island – a secluded island resort off the coast of Sihanoukville with stunning ocean views and private villas.
Raffles Hotel Le Royal – a historic hotel in Phnom Penh that has hosted celebrities and dignitaries since 1929.
FAQs
Is Cambodia safe for tourists?
Overall, Cambodia is a safe country to visit, but like any destination, it's important to use common sense and take precautions. Petty theft can occur, especially in tourist areas, so keep your valuables secure. Be cautious when traveling at night and avoid walking alone in quiet streets.
What currency is used in Cambodia?
The official currency of Cambodia is the Cambodian riel (KHR), but US dollars are widely accepted and can be used for most transactions.
What vaccinations do I need before traveling to Cambodia?
Consult your doctor or a travel health clinic to determine what vaccinations you may need before visiting Cambodia. Commonly recommended vaccines include hepatitis A and B, typhoid, and tetanus.
Can I drink tap water in Cambodia?
It is not recommended to drink tap water in Cambodia. Stick to bottled or filtered water to avoid the risk of waterborne illnesses.
How much does it cost to travel in Cambodia?
The cost of living in Cambodia is relatively low compared to other countries in the region. Budget travelers can expect to spend around $20-30 USD per day, while mid-range travelers should budget $50-100 USD per day. Luxury travelers can expect to spend $200 USD or more per day.
Conclusion
Cambodia is a fascinating and beautiful travel destination that offers something for every type of traveler. From the ancient temples of Angkor Wat to the bustling city of Phnom Penh and the tranquil countryside, Cambodia has plenty to explore. Use this guide to plan your trip and make the most of your time in this incredible country.