If you're planning a trip to Laos in 2023, it's important to have a comprehensive guide that explains everything you need to know. This article will cover all the essential information you need to help plan your trip to Laos. From what to see, when to go, how to get there, and where to stay, this guide covers it all.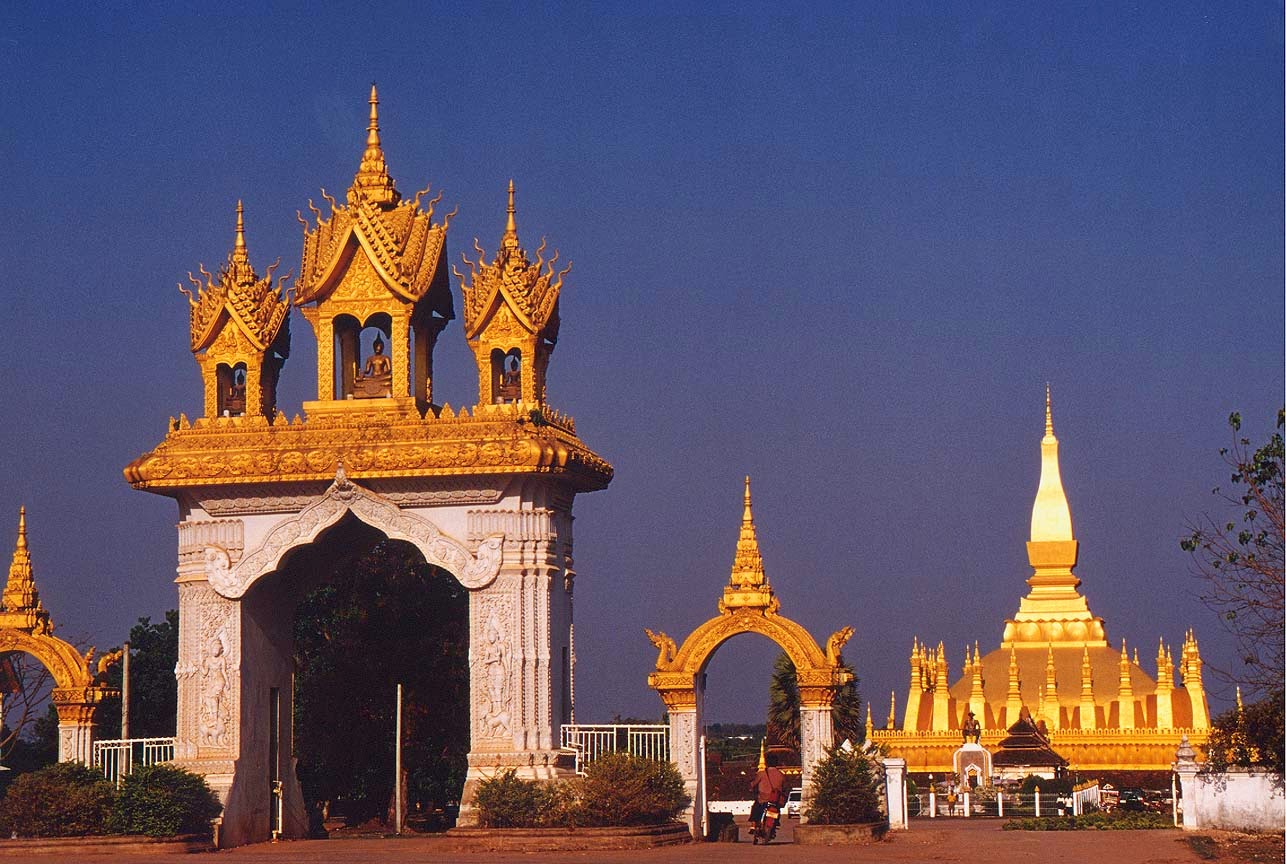 Who Should Visit Laos?
Backpackers looking for adventure
Nature lovers
Culture enthusiasts
History buffs
Foodies
Laos is a great destination for travelers looking to experience Southeast Asian culture without the crowds of some of the more popular travel destinations. It's also perfect for backpackers looking for an affordable adventure.
What to See and Do in Laos
Explore Luang Prabang's temples and architecture
Hike through the Phou Hin Boun National Protected Area
Take a boat ride on the Mekong River
Visit the Pak Ou Caves
Try traditional Laotian cuisine
Attend a traditional Lao dance performance
Laos offers a unique blend of natural beauty, cultural experiences, and historical landmarks that make it a great destination for any traveler. With so much to see and do, you can easily spend several weeks exploring the country.
Laos visa requirements
Firstly, it is important to note that citizens of certain countries may be exempt from obtaining a visa for short visits to Laos. These countries include some ASEAN countries, as well as Japan, South Korea, Russia, Switzerland, and Luxembourg, among others. However, it is recommended to check with the embassy or consulate of Laos in your home country to confirm whether or not you are exempt from obtaining a visa.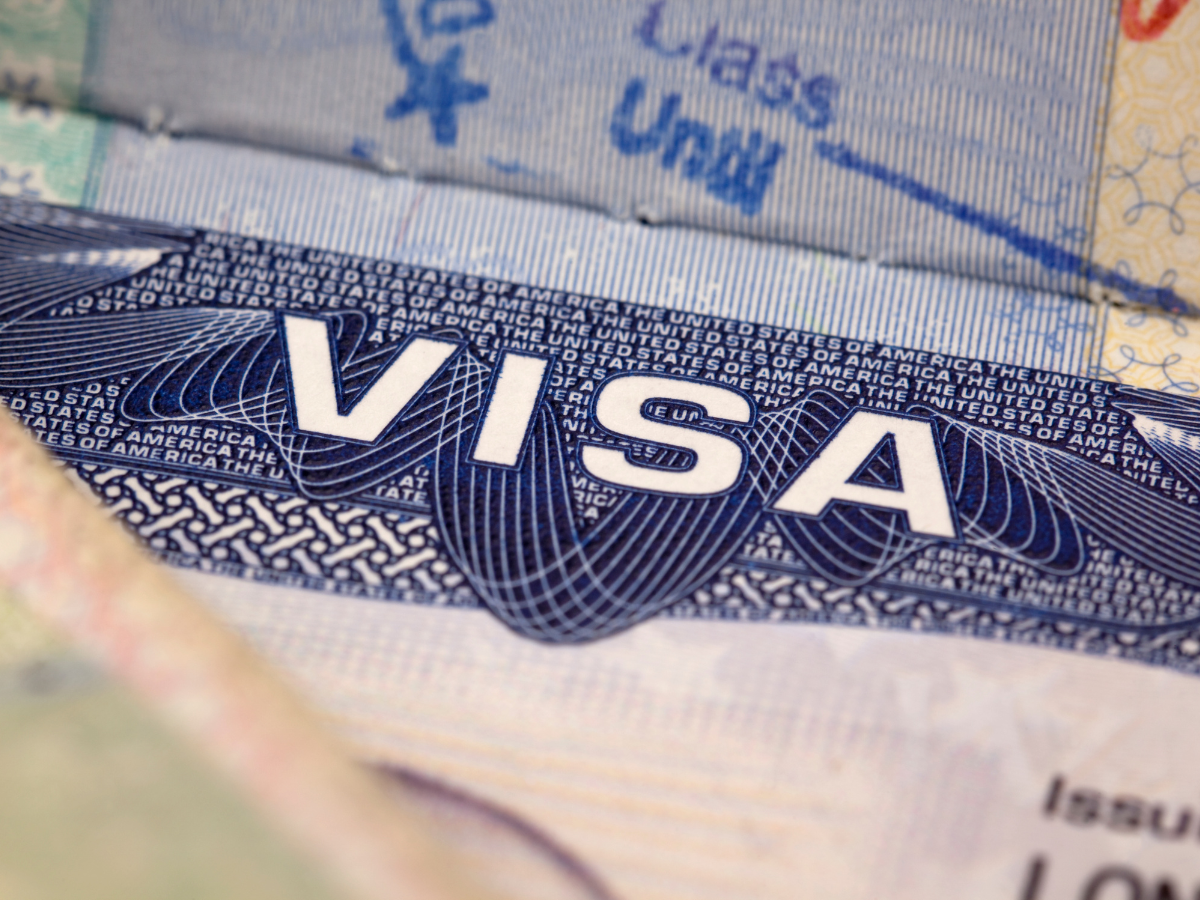 For those who are required to obtain a visa, there are several types of visas available:
Tourist Visa: This type of visa is suitable for those who are visiting Laos for tourist purposes and plan to stay for up to 30 days. This visa can be extended for an additional 30 days if necessary.
Business Visa: This visa is intended for individuals who are traveling to Laos for business purposes, such as attending meetings or conferences. It allows for a stay of up to 90 days.
Transit Visa: This visa is for those who are passing through Laos on their way to another country. The visa is valid for up to five days and is only applicable to specific border crossings.
Work Visa: This visa is designed for individuals who plan to work in Laos. In addition to the visa application, applicants must also obtain a work permit from the Department of Labor.
In order to apply for a visa, applicants must submit the following documents:
A completed visa application form
A passport with at least six months validity remaining
Passport-sized photos
Proof of onward travel (such as a return ticket)
Proof of sufficient funds to support their stay in Laos
Visa fees (which vary depending on the type and duration of the visa)
Visas can be obtained either in advance from a Lao embassy or consulate, or upon arrival at certain ports of entry. However, it is recommended to obtain a visa in advance in order to avoid potential delays or complications at the border.
Apply Laos Visa here: https://laoevisa.gov.la/
When to Go to Laos
November to February – dry season
March to May – hot season
June to October – rainy season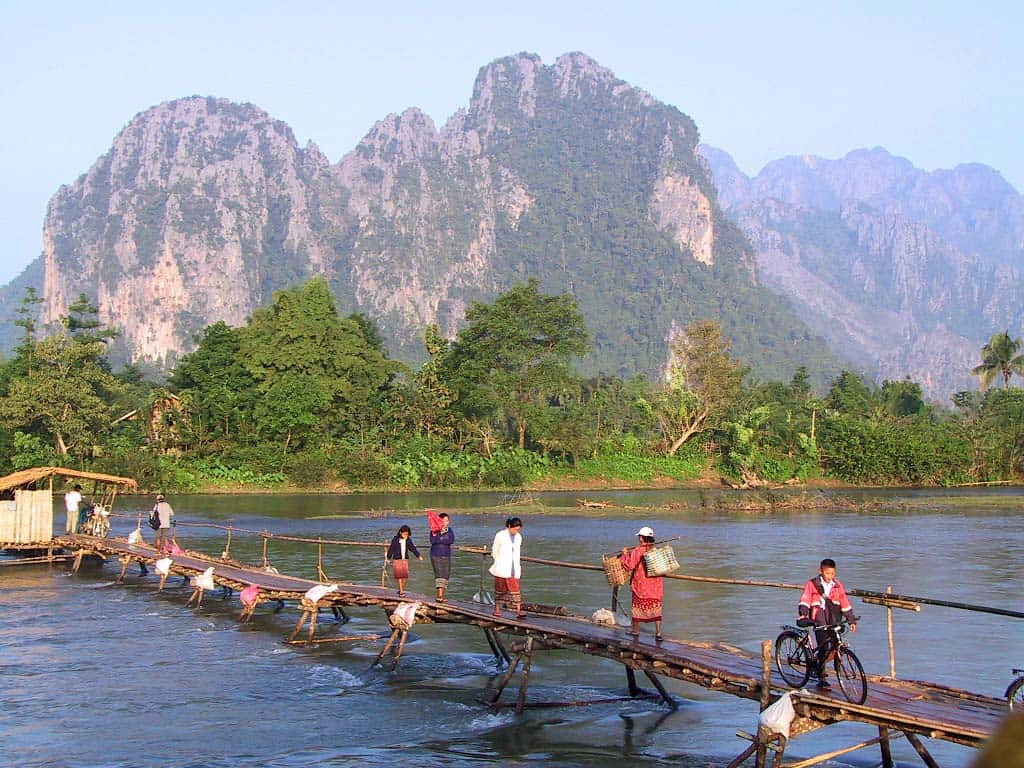 The best time to visit Laos depends on what you want to do and see. The dry season is generally considered the best time for outdoor activities, while the rainy season offers lush green landscapes and fewer crowds.
Weather: The climate in Laos can vary depending on the region and time of year. Generally, the best time to visit is during the cool and dry season, which runs from November to February. During this time, temperatures are comfortable, and rainfall is minimal, making it ideal for outdoor activities and sightseeing. From March to May, temperatures start to rise, and it can get quite hot and humid, particularly in the southern regions. The rainy season, which lasts from June to October, brings heavy downpours and occasional flooding, making travel difficult in some areas.
Festivals: Laos is a country with a rich cultural heritage, and there are many festivals and celebrations throughout the year that offer visitors a chance to experience local traditions and customs. Some of the most popular festivals include Bun Pi Mai (Lao New Year) in April, Boun Bang Fai (Rocket Festival) in May, and Boun Awk Phansa (End of Buddhist Lent) in October. If you're interested in attending a festival, be sure to check the dates and plan your trip accordingly.
Tourist crowds: Laos is an increasingly popular destination among travelers, particularly during the peak season from November to February. During this time, you can expect larger crowds at popular tourist sites, higher prices for accommodations and transportation, and more competition for bookings. If you prefer a quieter and more relaxed atmosphere, consider visiting during the shoulder seasons (March to May and September to October), when there are fewer tourists but still good weather.
Personal preferences: Ultimately, the best time to visit Laos depends on your personal preferences and interests. If you enjoy outdoor activities such as trekking or kayaking, the dry season from November to February or early March is ideal. If you're interested in cultural experiences and festivals, plan your trip around one of the many celebrations throughout the year. If you're looking for a more relaxed atmosphere and fewer crowds, consider traveling during the shoulder seasons.
How to Get to Laos
By air
By land from neighboring countries
One option for getting to Laos is by air. There are several international airports in the country, including Wattay International Airport in the capital city of Vientiane, Luang Prabang International Airport, and Pakse International Airport. These airports offer direct flights from various cities across Asia, such as Bangkok, Hanoi, Ho Chi Minh City, Kuala Lumpur, and Singapore. Travelers can easily book their flights online or through travel agencies.
Another option for reaching Laos is by land. The country shares borders with five neighboring countries: Thailand, Vietnam, China, Myanmar, and Cambodia. Therefore, it's possible to cross into Laos via land border checkpoints from these countries. The most popular routes are from Thailand and Vietnam. Travelers can take buses, trains, or private cars from major cities in Thailand such as Bangkok, Chiang Mai, or Udon Thani, or from Hanoi or Ho Chi Minh City in Vietnam.
One notable overland option is the slow boat journey down the Mekong River from northern Thailand to Luang Prabang in Laos. This scenic experience allows travelers to enjoy the stunning landscapes of the Mekong River while immersing themselves in the local culture.
Pros and Cons of Visiting Laos
Pros
Affordable travel destination
Authentic cultural experiences
Beautiful natural landscapes
Fewer crowds compared to other Southeast Asian countries
Cons
Limited infrastructure in some areas
Language barriers can be a challenge
Some tourist sites can be overcrowded
Alternatives to Traveling to Laos
Cambodia
Thailand
Vietnam
If you're unable to travel to Laos, there are several similar destinations in the region that offer a similar culture and experience.
Step-by-Step Guide to Planning Your Trip to Laos
Decide on your itinerary
Book your flights or overland transportation
Apply for a visa (if required)
Research accommodation options
Pack appropriately
Exchange currency
Purchase travel insurance
Learn basic Laotian phrases
Comparing Popular Tourist Destinations in Laos
Luang Prabang vs Vientiane
Luang Prabang: temples, waterfalls, night market
Vientiane: national landmarks, cafes, street food
Vang Vieng vs. Don Det
Vang Vieng: tubing, cave exploration, hiking
Don Det: Mekong River islands, relaxation, kayaking
Tips for Traveling in Laos
Dress modestly when visiting temples and religious sites
Beware of scams and pickpockets
Respect local customs and traditions
Try the street food, but be cautious of hygiene
The Best Places to Stay in Laos
Luxury Hotels
Belmond La Résidence Phou Vao
Sofitel Luang Prabang
Mid-Range Hotels
Satri House Hotel
Kiridara Luang Prabang
Budget Hotels
Apple Guesthouse
Smile Guesthouse
FAQs
Is Laos safe for tourists?
Laos is generally a safe country for tourists, but it's important to take the usual precautions and be aware of potential scams.
What currency is used in Laos?
The official currency of Laos is the Lao kip, but US dollars are widely accepted.
Do I need a visa to visit Laos?
It depends on your nationality. Some visitors can obtain a visa on arrival, while others need to apply for a visa in advance.
What vaccinations do I need before traveling to Laos?
You should consult with a healthcare provider for specific recommendations, but some common vaccinations include hepatitis A and B, typhoid, and yellow fever.
What is the food like in Laos?
Laotian cuisine is diverse and delicious, with influences from Thailand, Vietnam, and China. Sticky rice is a staple, and dishes often feature fresh herbs and vegetables.
Conclusion
Laos is a hidden gem in Southeast Asia that offers something for every traveler. With its beautiful natural landscapes, rich culture, and affordable prices, it's no wonder more peopleare starting to discover this unique destination. Whether you're looking for adventure, relaxation, or cultural experiences, Laos has it all.
By following this comprehensive guide, you can plan the perfect trip to Laos in 2023. From deciding what to see and do to booking your accommodation and transportation, this guide covers everything you need to know to make your trip a success.
So pack your bags, grab your passport, and get ready to experience the beauty and charm of Laos. It's sure to be an unforgettable adventure.